SOMETHING SMELLS GOOD!
Toni and Julie, our bakers, always have our display case packed with tasty treats ready for you to try. From jumbo cinnamon buns and breakfast sandwiches to generous lunch specials and towering cheesecakes, you're sure to find something to get your mouth watering. If you need gluten-free options, look no further. Toni and Julie know how to keep things safe and delicious.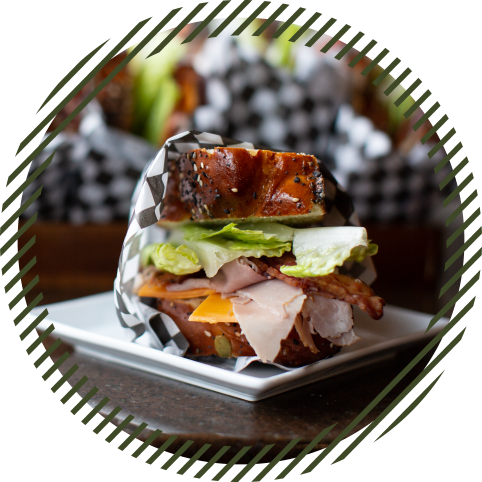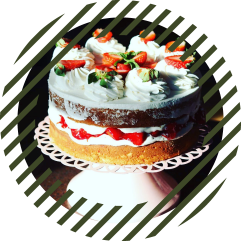 CUSTOM CAKES
Celebrating? Make your party extra special with a custom cake made by our talented bakers. Weddings, birthdays, anniversaries – no matter the occasion, Toni and Julie will design a centerpiece-worthy dessert that has friends and family coming back for seconds.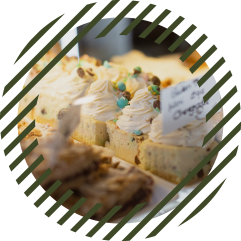 BAKERY ORDERS
Our treats are a great way to make your next event stand out. Order an assortment of giant cookies, a dozen blueberry muffins, or a batch of decadent Nanaimo Bars and we promise they'll put smiles on your peoples' faces.


FEELING PECKISH AND INSPIRED?
Need something scrumptious for your next event? Order your treats from Station's bakery. Impress your guests with custom baking that tastes great down to the last crumb.
We require a minimum of one week's notice for all order requests. Baking requests must have a minimum of 12 items.
Start your custom cake or bakery order by filling out the form below. Once we're received your message, we'll confirm your order request and make plans to get your order into your hands.